Incoming Freshmen: Art Scholarship
---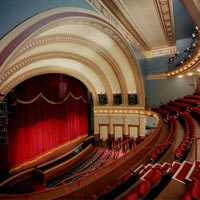 Performing Arts Scholarship: This $1,500 scholarship will be awarded to one applicant who exhibits passion and talent in performing arts and a desire to continue development of those skills at Carroll High School.
Requirements:
Perform a two to three minute audition on a piece of the student's choice.
Commit to performing in at least one Carroll High School Freedom Players production each year
Attend at least one Muse Machine event each year
Enroll in Carroll High School's Theatre Arts course for at least one semester
One of the student's current performing arts directors/instructors must fill out this questionnaire in order for the application to be considered complete.
---